Animal Farm (1999)
Kelsey Grammer stars in Animal Farm, a political drama.
Over all the film is kind of fun with all the talking animals and their quest for freedom.
Watch Featured Film Now
Movie Details




Review This Film
Or Comment on it!
MPAA Rating:
PG
Length:
91 minutes
Directed By
John Stephenson
Genres:
Drama Movies
Teen Movies
Family Movies
Political Movies
Cast:
Pete Postlethwaite, Kelsey Grammer, Ian Holm, Julia Louis-Dreyfus, Julia Ormond, Paul Scofield, Patrick Stewart, Peter Ustinov
Based on the novel by George Orwell, the farm animals simply start to get weary of their owner and plot and organize a plan to set themselves from from his rule.
The allegorical drama uses democracy and the real life experiences of peoples around the world in that yearning quest.
The Political Position of this Film Depends on You!
Of course, this film can be interpreted in the opposite way as well.
The causes for the rebellion are obvious, the animals start paying attention at how they get treated, some of them are mercilessly killed, etc.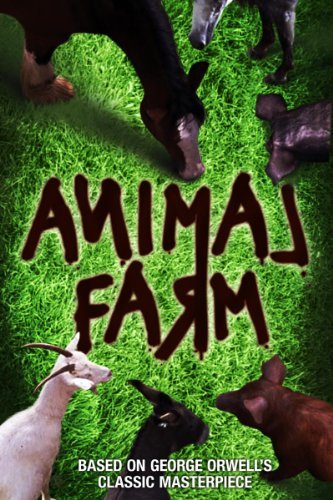 Animal-Farm
(Amazon instant video)
A part of the film actually makes the point that for thousands of years animals have been at the service of men in so many ways, including labor and food.
But no more, no more will animals allow humans (their sworn enemy!) to rule them.
Or
Animal Farm Trailer and Pictures
What We Look For
Movie Content
Conservative Rating
Movie Quality and Overall movie experience:
The moral of the story:
A good or bad influence on your kids:

With all the so called "sensitivity" for animals out there, especially in schools, the film will just give your children the impression that humans are evil and should not "rule" animals, much less hurt them in any way..

Historical accuracy and a Quick fact check:
Sex, Nudity and other morals:
Violence:
Language and Vulgarity:
Pop culture:
Vices, addictions other social influences:
Commercialism:
Personal responsibility and other virtues encouraged:
Political Vews:
Family and Western Values:
Judeo-Christian Values:

Bible's view.

The Bible's position on this is very clear, God gave Man dominion over animals, plants, fish, and everything else that creeps upon the earth. Could it be that for the sake of democracy film makers here are attacking that very Judeo Christian principle?
Your Reviews!
So, What if you have a movie you want to recommend to all of us? You can post it here along with a review.
When you do that you can see your own page live on the web right after, and so will the rest of us. Thanks, and don't forget to send your questions and suggestions.
Share your comments here!
Comment On or Recommend New Movies Here!
Tell us why you are recommending this movie..

What's your comment about the movie we just reviewed?