Conservative Thriller Movies and Films
Thriller Movies
Movie Lists Coming Soon!
Best Thrillers
Top 10 Movies
Top 100 Movies
---
The Godfather Trilogy (1972, 1974, 1990)
R
Length: minutes
- Al Pacino, Robert De Niro - The Godfather trilogy can hardly be called aconservative series of movies. an epic (very well done, I might add) of killing, betrayal and total disrespect for the sovereignty of the United States..
Read The Godfather Trilogy Here
---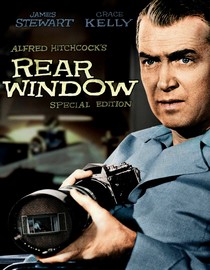 movie review
Rear Window (1954)
PG
Length: 115 minutes
Movie Review Coming Soon
---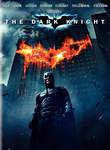 movie review
The Dark Knight (2008)
PG-13
Length: 153 minutes
Movie Review Coming Soon
---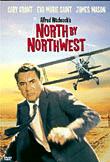 movie review
North by Northwest
NR
Length: 136 minutes
Movie Review Coming Soon
Review North by Northwest Here
---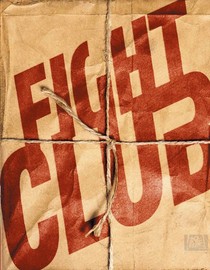 movie review
Fight Club (1999)
R
Length: 139 minutes
Movie Review Coming Soon
---
Thriller movies are closely related to Suspense movies in that they are both supposed build up profound excitement, uncertainty, anxiety, and a high sense of expectancy.
Not to mention worry, angst, and other troubling emotions! Many other films in other genres can be also defined as thrillers, indeed almost all genres intertwine with one another most of the time, but if we are going to purely define thriller movies we'll get something like this,
Merriam-Webster Defines a thriller as: one that thrills; especially: a work of fiction or drama designed to hold the interest by the use of a high degree of intrigue, adventure, or suspense.
Basically the film has to make you hold your breath and work you towards the edge of your seat (literally) by the time the climax of the movie arrives.
As you grow increasingly attached to the main characters (usually the good guys) you can't help but worry about their safety and well being.
If viewers wish to turn up the intensity, they can do so by watching horror movies (in my opinion those movies are a waste of time and 'mind') or if they wished to tone it down a bit, a viewer could go to, say a crime, action or adventure movie, and so on....
These good guys, who've endured tremendous life-threatening risks, have always been created to communicate a certain message throughout the movie, be it political, religious, moral, ethical or what have you.
One thing is for sure though, that by the end of the movie they've become our new heroes.
As established in the homepage, here again we find a struggle between right and wrong, between good and evil.
Most of the "classic" thriller movies are in such list because the "good" factor prevailed at the end.
Now days film makers are experimenting with the opposite factor; and in some cases the movie ends without a winning side.
The result? these movies bomb at the box office.
This phenomenon (or agenda, I dare say) is true for most films made today regardless of the genre they belong to.
Everyone is more interested in the good guys winning, and we especially love it when the main character has a Westernized view of the world and stands up by his convictions and principles, wherever that may lead.
Comment On or Recommend Your Thriller Movies Here!
Tell us why you are recommending this movie..
What do you like best about the movie you are suggesting?

Other Users' Favorite Thriller Films
More Films Recommended by Other Users.
Salt Movie

Salt Movie info: PG-13 100 minutes Cast: Angelina Jolie, Liev Schreiber Director: Phillip Noyce At first I was like, I don't want to watch …
Proof of Life Not rated yet
Proof of Life 2000 R 135 minutes Cast: Meg Ryan, Russell Crowe, David Morse, David Caruso, Pamela Reed, Alun Armstrong, Michael Kitchen, Vanessa …
Your Reviews!
So, What if you have a movie you want to recommend to all of us? You can post it here along with a review.
When you do that you can see your own page live on the web right after, and so will the rest of us. Thanks, and don't forget to send your questions and suggestions.
Share your comments here!