Battle of the Bulge (1965)
Battle of the Bulge, many critics say, is probably the least accurate but most enjoyable of the spot-the-star WW2 roadshow epics. Many find it to tell a compelling tale that is true in spirit if not in fact
Featured Film
Movie Details





Rating:
PG
Length:
170 minutes
MPAA rating:
Directed By
Steven Spielberg
Genres:
Action Movies
Classic Movies
Drama Movies
Military Movies
War Movies
Cast:
Henry Fonda, Robert Shaw, Robert Ryan, Dana Andrews, George Montgomery, Ty Hardin, Pier Angeli, Barbara Werle, Charles Bronson, Hans Christian Blech, Werner Peters, James MacArthur.
The Film narrates the story of the desperate last major german offensive of WWII which is told from a nazi Germany perspective.
Henry Fonda gives an excellent solid performance as the soldier (who in civilian life was a police officer) his talents of observation and investigation play a major role in this movie.
The film shows the other perspective of the war, the German perspective. Many other critics though call the movie historically accurate as well as one of their favorite World War 2 movies
Awards:
1966 Golden Globe Awards:
Best Supporting Actor in a Motion Picture nominee
Rest of review coming soon
Or
Battle of the Bulge Trailer and Pictures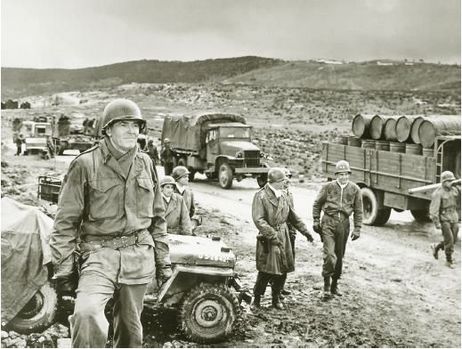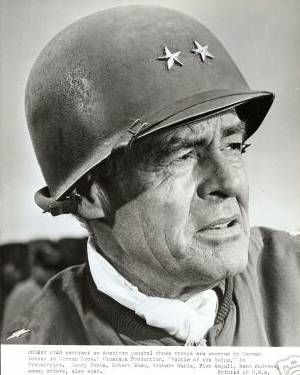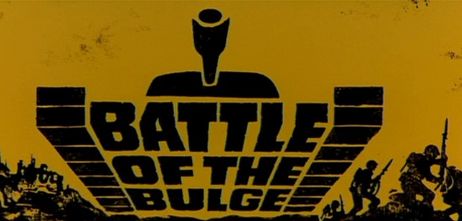 | | | |
| --- | --- | --- |
| What We Look For | Movie Content | Conservative Rating |
| Movie Quality and Overall movie experience: | | |
| The moral of the story: | | |
| A good or bad influence on your kids: | | |
| Historical accuracy and a Quick fact check: | | |
| Sex, Nudity and other morals: | | |
| Violence: | | |
| Language and Vulgarity: | | |
| Pop culture: | | |
| Vices, addictions other social influences: | | |
| Commercialism: | | |
| Personal responsibility and other virtues encouraged: | | |
| Political Vews: | | |
| Family and Western Values: | | |
| Judeo-Christian Values: | | |
Your Reviews!
So, What if you have a movie you want to recommend to all of us? You can post it here along with a review.
When you do that you can see your own page live on the web right after, and so will the rest of us. Thanks, and don't forget to send your questions and suggestions.
Share your comments here!
Comment On or Recommend New Movies Here!
Tell us why you are recommending this movie..

What's your comment about the movie we just reviewed?