Behind Enemy Lines (2001)
Trapped behind enemy lines Burnett must "use his Navy trining to survive".
Featured Film
Movie Details




Rating:
PG-13
Length:
105 minutes
MPAA rating:
Directed By
John Moore
Genres:
Action and Adventure Movies
Drama Movies
War Movies
Military Movies
Action Thrillers
Cast:
Owen Wilson, Gene Hackman, Joaquim de Almeida, Olek Krupa, Elizabeth P. Perry, David Keith, Eyal Podell, Gabriel Macht, Charles Malik Whitfield, Vladimir Mashkov
In this film Owen Wilson is a Navy pilot (Chris Burnett) who's shot down in enemy territory in Southern Europe (Bosnia) while flying a routine reconnaissance mission.
Takes a picture of something he wasn't supposed to see and gets shot down from his fighter jet.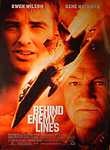 Behind-Enemy-Lines
(Amazon instant)
As a result he finds himself outrunning a ruthless and terroristic secret police officer, a deadly tracker and countless hostile troops.
His commanding officer, played by Gene Hackman, decides to risk his career, violates orders from his superiors and mounts a heroic last-minute rescue mission.
A sort of renegade rescue mission to save Burnett's life.
Trailer and Pictures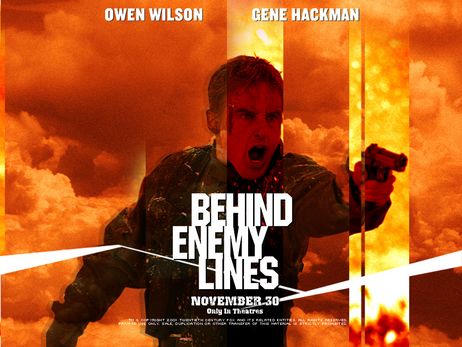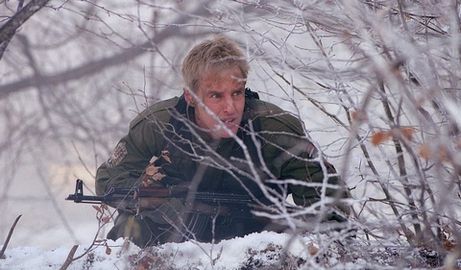 | | | |
| --- | --- | --- |
| What We Look For | Movie Content | Conservative Rating |
| Movie Quality and Overall movie experience: | | |
| The moral of the story: | | |
| A good or bad influence on your kids: | | |
| Historical accuracy and a Quick fact check: | | |
| Sex, Nudity and other morals: | | |
| Violence: | | |
| Language and Vulgarity: | | |
| Pop culture: | | |
| Vices, addictions other social influences: | | |
| Commercialism: | | |
| Personal responsibility and other virtues encouraged: | | |
| Political Vews: | | |
| Family and Western Values: | | |
| Judeo-Christian Values: | | |
Your Reviews!
So, What if you have a movie you want to recommend to all of us? You can post it here along with a review.
When you do that you can see your own page live on the web right after, and so will the rest of us. Thanks, and don't forget to send your questions and suggestions.
Share your comments here!
Comment On or Recommend New Movies Here!
Tell us why you are recommending this movie..

What's your comment about the movie we just reviewed?