A Canterbury Tale (1944)
Set in wartime Britain, A Canterbury Tale begins with rural justice of the peace Eric Portman adopting a "lock up your daughters" policy when the American soldiers are stationed nearby.
Watch Featured Film Now
Movie Details






Review This Film
Or Comment on it!
MPAA Rating:
G
Length:
124 minutes
Directed By
Michael Powell
Emeric Pressburger
Genres:

Drama Movies
War Movies
Classic Movies
History in Film
Christian Movies
British Films
Cast:
Cast: Esmond Knight, Sheila Sim, Hay Petrie, Sgt. John Sweet, Freda Jackson, Eric Portman, Dennis Price, Charles Hawtrey
To escape the arbitrary edicts of Portman, British tank sergeant Dennis Price, American GI John Sweet and shopkeeper Sheila Sim head down the road of Canterbury.
In film each of the principals finds their lives changed by the journey. In particular, Sweet (a real-life American sergeant) encounters genuine romance.
A product of the always adventuresome "Archers" (Michael Powell and Emeric Pressburger).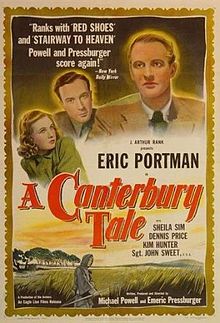 A-Canterbury-Tale
(The Criterion Collection)
(Amazon)
Such a luminous and magical masterpiece, this film is, in our opinion, a classic conservative-principle promoting film. This story is indeed on the list of thought-provoking films.
It subtly recants Chaucer's original story, but it is an original Powell and Pressburger production that that resonates the history of England.
This is definitely a film that should be appreciated more than once.
Or
Trailer and Pictures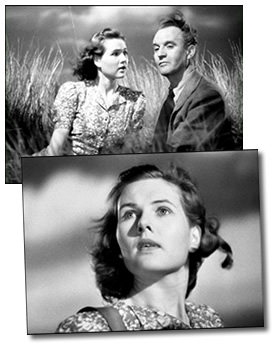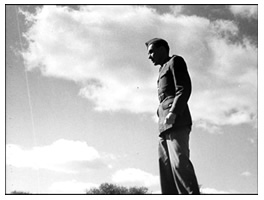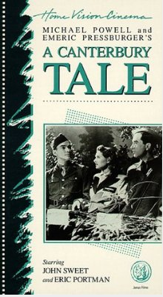 | | | |
| --- | --- | --- |
| What We Look For | Movie Content | Conservative Rating |
| Movie Quality and Overall movie experience: | | |
| The moral of the story: | | |
| A good or bad influence on your kids: | | |
| Historical accuracy and a Quick fact check: | | |
| Sex, Nudity and other morals: | | |
| Violence: | | |
| Language and Vulgarity: | | |
| Pop culture: | | |
| Vices, addictions other social influences: | | |
| Commercialism: | | |
| Personal responsibility and other virtues encouraged: | | |
| Political Vews: | | |
| Family and Western Values: | | |
| Judeo-Christian Values: | | |
Your Reviews!
So, What if you have a movie you want to recommend to all of us? You can post it here along with a review.
When you do that you can see your own page live on the web right after, and so will the rest of us. Thanks, and don't forget to send your questions and suggestions.
Share your comments here!
Comment On or Recommend New Movies Here!
Tell us why you are recommending this movie..

What's your comment about the movie we just reviewed?