Bringing Up Baby (1938)
Bringing Up Baby, a very funny comedy and a classic. Katherine Hepburn and Cary Grant deliver a great performance within a hilarious script.
Love blooms for a hapless scientist and an unstoppable heiress in Howard Hawks's classic screwball comedy.
Watch Featured Film Now
Movie Details






Review This Film
Or Comment on it!
MPAA Rating:
NR
Length:
102 minutes
Directed By
Howard Hawks
Genres:
Comedy Movies
Classic Movies
Romantic
Cast:
Katharine Hepburn, Cary Grant, Charles Ruggles, Walter Catlett, Barry Fitzgerald, May Robson, Fritz Feld, Leona Roberts, George Irving, Tala Birell, Virginia Walker, John Kelly
Out to win the heart of paleontologist David (Cary Grant), heiress Susan (Katharine Hepburn) lures him to her home.
The hilarity begins when Susan's dog steals David's prize dinosaur bone and her pet leopard, Baby, is mistaken for a zoo escapee. One madcap adventure follows another as they try to save Baby -- and ultimately fall in love.
Awards:
AFI®:
Top 100 Laughs
AFI®:
Top 100 Passions
AFI®:
Top 100 Movies

Rest of review coming soon
OR
Trailer and Pictures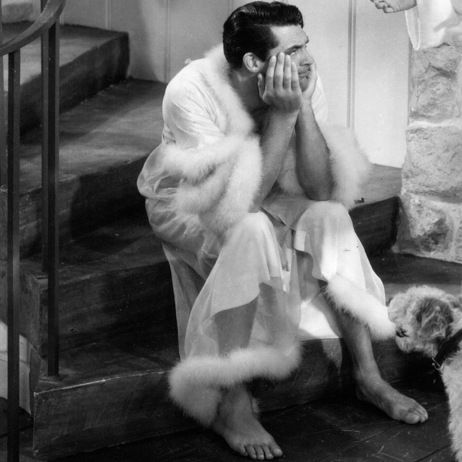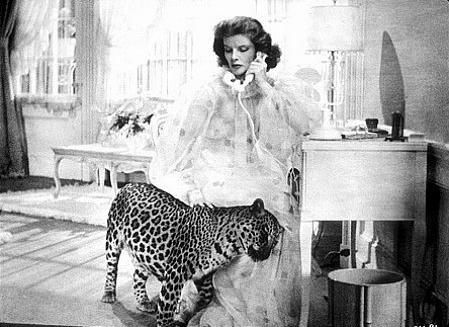 | | | |
| --- | --- | --- |
| What We Look For | Movie Content | Conservative Rating |
| Movie Quality and Overall movie experience: | | |
| The moral of the story: | | |
| A good or bad influence on your kids: | | |
| Historical accuracy and a Quick fact check: | | |
| Sex, Nudity and other morals: | | |
| Violence: | | |
| Language and Vulgarity: | | |
| Pop culture: | | |
| Vices, addictions other social influences: | | |
| Commercialism: | | |
| Personal responsibility and other virtues encouraged: | | |
| Political Vews: | | |
| Family and Western Values: | | |
| Judeo-Christian Values: | | |
Your Reviews!
So, What if you have a movie you want to recommend to all of us? You can post it here along with a review.
When you do that you can see your own page live on the web right after, and so will the rest of us. Thanks, and don't forget to send your questions and suggestions.
Share your comments here!
Comment On or Recommend New Movies Here!
Tell us why you are recommending this movie..

What's your comment about the movie we just reviewed?