Find Your Favorite Biopic, Review, and Recommendations

Best Conservative Biopic Movies and Films
Post your favorite Biography Movie here!!
Here are the most popular biography movies of yesterday and today. Enjoy....
Featured Film
MPAA Rating:
R
Length:
179 minutes
MPAA rating:
Directed By

Genres:
Adventure Movies
Drama Movies
History in Film
Epic Films
War Movies
Biopic
Biography
Cast:
Mel Gibson, Sophie Marceau, Brendan Gleeson, Angus Macfadyen, Patrick McGoohan, Catherine McCormack, Brian Cox, David O'Hara, Ian Bannen, James Cosmo, James Robinson, Sean McGinley, Tommy Flanagan Awards: 1996 Academy Award®:
Best Director: Mel Gibson
1996 Academy Award®:
Best Cinematography
1996 Academy Award®:
Best Makeup
1996 Academy Award®:
Best Sound Effects Editing
1996 Academy Award®:
Best Picture
1996 Academy Award®:
Best Film Editing nominee
1996 Academy Award®:
Best Sound nominee
1996 Academy Award®:
Best Costume Design nominee
1996 Academy Award®:
Best Writing Original Screenplay nominee
1996 Academy Award®:
Best Music Score nominee
AFI®:
Top 100 Thrills
1996 BAFTA®:
Best Direction nominee:
Mel Gibson
1996 Golden Globe Awards:
Best Director (Motion Picture)
1996 Golden Globe Awards:
Best Motion Picture (Drama) nominee
---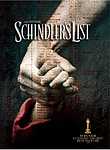 Schindler's List
Schindler's List (1993)
Movie Review Coming Soon
---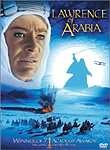 Lawrence of Arabia
Lawrence of Arabia (1962)
PG
Length: 227 minutes
Movie Review Coming Soon
Review Lawrence of Arabia Here
---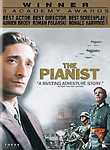 The Pianist
The Pianist
R
Length: 150 minutes
Biopic Movie Review Coming Soon
---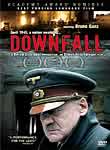 Downfall
Downfall (2004)
Der Untergang / The Downfall:
Hitler and the End of the Third Reich
NR
Length: 156 minutes
Biopic Movie Review Coming Soon
---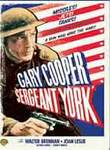 Sergeant York
Sergeant York (1941)
He was a great and precise shooter, but a drinker and a fighter. Alvin eventually came to know his Lord, which transformed his life, while World War I...
---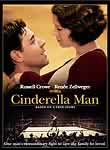 Cinderella Man
Cinderella Man (2005)
PG-13
Length: 145 minutes
Biopic Movie Review Coming Soon
Biopics in Perspective
Biography Films are also known as Biopic Films (a combination of biography and pictures) that are made to dramatize and depict the life of an important person or persons in history or of our present day.
Of course film makers don't alway stick by the rules and go ahead make films about the lives of just about anything.
Some people make the argument that biography movies can be made with emphasis on the times and events surrounding the main character's life and begin to classify this genre category as having sub-categories of every other kind such as westerns, dramas, etc. We disagree because,
1. Biographical movies are already a sub-genre! can there be sub-genres of a sub- genre?
2. Every character or characters already live in a specific time in history with his own events occurring around him.
Those specific circumstances and event were what helped create the main character(s) and because films put an emphasis on the character himself we apply the term "biopic".
And besides if this sub-genre has already been classified as such, then what is it a sub-genre of? is it not of westerns, dramas, musicals, adventure and the like.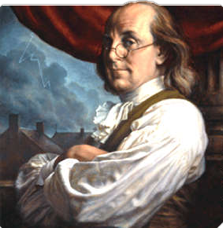 So there, we just wanted to clear out some confusion about this so that no one gets confused when visiting our page. Welcome and thanks for visiting, by the way.
This section of our website is one of our favorites because we absolute love History as a whole.
A little window into the past via motion picture or a book and into the lives of those great men and women who have built shaped and reshaped and rebuilt our tremendously amazing heritage is a truly, truly rich gift.
But in order to understand these "history lessons" produced by Hollywood one has to be able to differentiate between fiction and fact.
So we must challenge the film makers' ideologies and contrast them against the truth.
Biopic Movie Lists
Coming Soon!
Famous Biographies
Biographies for Children
Biographies for Kids
Best Biographies
Historical Movies History Movies
Historical accuracy is critical here since biography movies are not fiction but are about real people with real problems and successes who really lived!
How do we know this? They made history,
We understand however, that one of Hollywood's jobs (perhaps their top one) is to dramatize stories, giving them the Hollywood feel, to make it more appealing for folks to get into it.
Now, I am no expert (perhaps that' s a good thing), but of all the thousands of characters that populate the awesome history of our race, I have yet to come across one whose life isn't exciting enough, colorful enough, interesting enough, or for that matter good enough for Hollywood.
That's the little disagreement from us History lovers.
This is not always true though, the real problem lies in finding such movies; and again, here is where our job begins and since you expect the very best in biography movies we do our best in bringing you the best of in this "sub-genre" in this page! How exciting! Ready?
Here are the most popular biography movies of yesterday and today. Enjoy.....
Your Reviews!
So, What if you have a movie you want to recommend to all of us? You can post it here along with a review.
When you do that you can see your own page live on the web right after, and so will the rest of us. Thanks, and don't forget to send your questions and suggestions.
Share your comments here!
Comment On or Recommend New Movies Here!
Tell us why you are recommending this movie..

What's your comment about the movie we just reviewed?