Loren Cass
by Mark Bats
(Tampa, FL)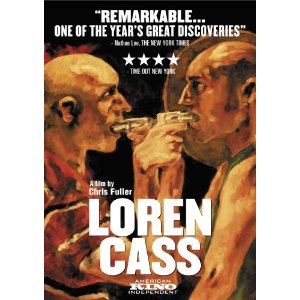 Loren Cass Image from Amazon.com. Couldn't find a good one on lorencass.com.
Loren Cass (2006)


2006 NR 83 minutes
Cast: Kayla Tabish, Travis Maynard, Lewis Brogan, Jacob Reynolds, Mike Glausier, Din Thomas, Blag Dahlia, Keith Morris, Omali Yeshitela
Director: Chris Fuller
A Unique Indie Film
It is rare that you can find an original, artistic vision that can remain completely a-political one. Anyone who watches independent films knows that it is difficult to sit through many of them as they, not so subtlety, push some liberal agenda.
"Loren Cass" tells the story of youth in St. Petersburg, FL after riots in 1996, but the riots are barely referenced; merely a backdrop. Although their behavior would not be considered "family friendly," it is also not glorified. The film shows lost youth as they are, in a town and time from which they feel disconnected.
The film is truly powerful, perhaps a bit abstract, and gives a point of view to teenage years beyond the Hollywood, well-quaffed, party with no consequences that we see so often.
Don't watch with the kiddies, but I think it's worth a watch.