The Book of Eli
by Nelson Ward
(Port Hueneme CA USA)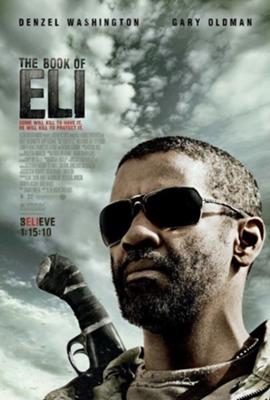 The Book of Eli
The Book of Eli is a post-apocalyptic fantasy about a man who has been given a mission to deliver the only remaining Bible to a conservatory on the west coast.


Denzel Washington does a wonderful job portraying Eli in this Road Warrior-esque movie of redemption and faith as does Mila Kunis as the girl who becomes Eli's follower. The surprise ending is actually a surprise!
I'd have to give the movie a 9 of 10 for quality and a 7 of 10 for conservatism although the movie does have graphic violence.
Click here to read or post comments
Join in and write your own page! It's easy to do. How? Simply click here to return to What Are Your Favorite Action Movies?.