The Treasure of the Sierra Madre (1948)
by Laurance
(Merrimack, NH USA)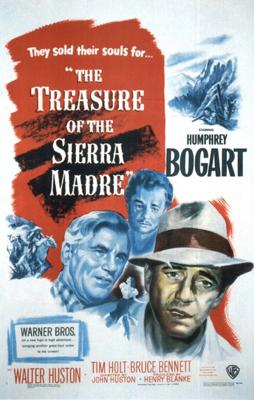 The Treasure of the Sierra Madre
The Treasure of the Sierra Madre-


Period setting in the '30s with Humphrey Bogart as lead. Tim Holt and and Walter Houston as supporting. All male cast in a true high adventure movie. They don't make movies like this anymore.It sets the age old stage of what Gold does to men and how far they are willing to got to posees it, but in the end Gold is not what matters in life.
Click here to read or post comments
Join in and write your own page! It's easy to do. How? Simply click here to return to What Are Your Favorite Action Movies?.